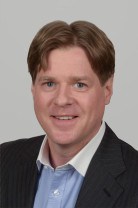 My name is Michael Cone and I launched

on March 8, 2016 to coincide with International Women's Day when I appeared on CNN to inveigh against the Pink Tax. On that special day, this website also made the first public call for nationwide legislation prohibiting gender-based pricing in services such as haircuts and drycleaning.
I come to my Pink Tax project honestly. I am a trade lawyer by profession, which means I help businesses engage in domestic and international commerce involving physical merchandise. A lot of that merchandise consists of consumer products - things like bicycles, clothing, and children's toys.